I don't actually plan on writing a full journal for this trip, at least in the same way I did for my 2005 round the world trip that is still in tact on this site. My plan this time is to move slowly rather than keep up a blistering pace of seeing all the main tourist sites in each city. So instead of listing all the things I've done and giving my impressions of them, I'm thinking I'll just write about the highlights and the things that strike me as interesting.
Still, just to get things started, I want to file this report from Hanoi – my first stop – so those interested can get a sense for where I am beginning this trek.
Arriving in a time warp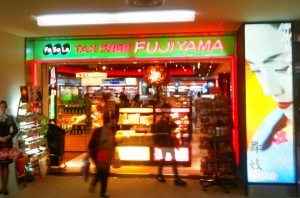 I had a 5:15am wake-up call at the airport Ramada hotel in Portland on the Tuesday morning I left. By 6am I was at the airport, and I discovered that AT&T had already disconnected my mobile phone service, per my request. My flight to San Francisco was an uneventful 2 hours, followed by a 3-hour layover as I waited for my Japan Airlines flight to Tokyo.
We left San Francisco around noon on Wednesday, flying into the sun, and landed in Tokyo on time at sunset on Thursday. The flight was 11 hours, and thanks to a surprisingly comfortable seat (and an empty seat next to me) plus a good selection of on-demand movies that I'd never seen, I arrived feeling pretty good.