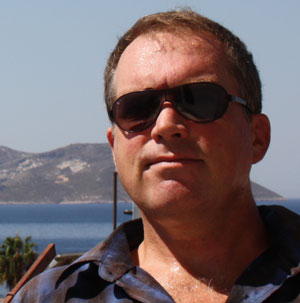 It's sad to admit that this site hasn't been updated in around a year. Hopefully all of my friends and family are aware the reason for this, which is that I've been working on several other websites and doing other writing projects, all while traveling around Asia for the past 19 months.
As much as I enjoy documenting my travels and sharing that with friends and well-wishers, it's not something one can stay highly motivated for when you are already spending 6 to 8 hours doing almost the exact same thing trying to build online businesses and writing for others. So I'm actually writing more than ever, but neglecting this journal of my personal travels.
The other factor to consider is that in some cases I was moving quickly through areas, too quickly to slow down to write about it. And other times I was staying in one place for up to 6 weeks at a time, namely Nha Trang, Vietnam and Goa, India. In those cases I was just working from hotel rooms and living a semi-normal life with no travel adventures to discuss.
New ventures to report
Many of you know that I've spent much of my time building and working on a site called Price of Travel. It's the world's only site that documents specific prices of typical things travelers need like hotels, attractions, transportation, food, and drinks, and I'm up to 115 cities around the world as of now.
Early this year (2011) I started researching a new site that turned out to be far more ambitious than I expected. I've always been a fan of photos of overwater bungalows, and I remember the thrill of seeing them in person when I visted Moorea a few years ago. I thought there was perhaps 20 or 30 of these resorts in the world, and I noticed that nowhere on the internet could you find a guide to all of them. Finding and reviewing up to 30 resorts would take a week or two, I thought, and then another couple weeks to build a site about them.
Well, it turned out that I kept finding more and more and more wherever I looked. In fact, there are overwater bungalows at around 110 resorts in the world, so it turned into a MUCH larger project than I expected. In case you are curious, the most famous of these are the overwater bungalows in Bora Bora, but the greatest number is actually in Asia. They call them water villas in the Maldives, and they have over 60 different resorts there alone. Amazingly, each of those Maldives resorts is on its own private island, so in their own way these are more exclusive than the 30 or so in the South Pacific.
Where to find out what I'm up to
Hopefully if you are a friend you can find me on Facebook or through email. I've also had the recent privilege of being featured in a slideshow on CNN Money about people who've left the US to find opportunity overseas.
I'm currently living in the wonderful little Mediterranean village of Kas, Turkey, and I'm working on many websites at once. I've started a little company for my web development and writing services, with a modest homepage, called Sungazer Media.
My newest project is creating a guide to hotels in Kas, Turkey, which is fairly easy because I've been here for 4 months now and will be staying for at least a few months more. Plus, the town is small and compact so I can review and photograph each of the 18 hotels I'm including, never straying more than a 5-minute walk from my apartment. Actually, that's not totally true, since there are a handful of hotels out on the Cukurbag Peninsula leading just out of town, but I can cover those on one sweep.
The summer is winding down here in Kas, Turkey, though maybe not quickly enough. It's been between 90F and 104F every afternoon for the past 9 weeks or so, and I'm really looking forward to it cooling off at least a bit.